Septic System Pumping, Repairs & Installation in Whittier, CA
Elite Plumbing & Hydro-Jetting offers a full range of prompt, professional septic services, including septic tank pumping, in Whittier, CA, and the surrounding area. If you have a septic tank on your property, it's crucial to perform routine septic tank cleaning and maintenance to avoid costly septic repairs and replacement in the future. Our experienced septic plumbers are available to remove septic waste from your property today to keep your septic system running smoothly.
Whittier Septic Tank Pumping Services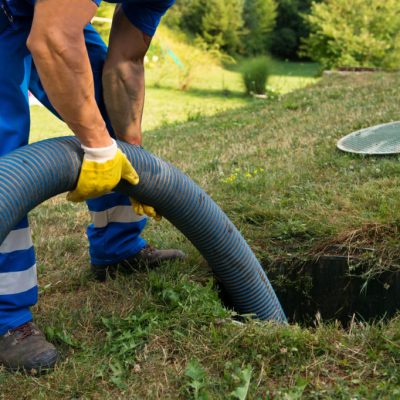 On average, a septic tank should be inspected and pumped every three years or so. The exact frequency with which you should have your septic tank pumped varies depending on tank size, household size, and how much wastewater your household generates. Our septic pumping team can come to inspect your septic tank and determine how often it needs to be pumped.
When you contract Elite Plumbing & Hydro-Jetting to handle your septic pumping, we will send in our experienced crew with advanced septic pumping equipment to get the job done. We always strive to complete the required pumping in the shortest amount of time possible and with minimal disruption. Our septic technicians will also be sure to do an exhaustive job and leave your septic tank in better condition than before.
Dangers of Overlooking Professional Septic Tank Pumping:
Can expose groundwater and drinking water supplies to wastewater

Potential for overflows, leaks, and backups

Can damage components of the septic tank

Leads to more costly repairs or replacements in the long run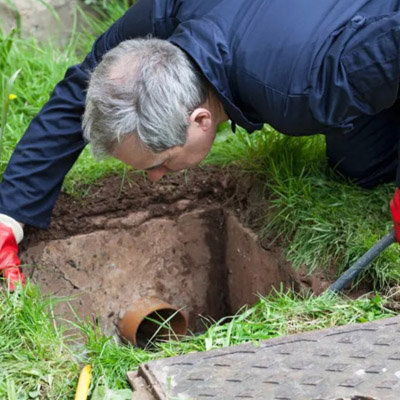 Our septic pumping services include the professional removal of sludge, the cleaning of inlet and outlet pipes, and the testing of your septic system. We can even remove blockages caused by invasive roots and other foreign objects to improve your septic system's flow. Getting your septic tank pumped doesn't just remove wastewater from your property. It also ensures maximum efficiency and a long lifespan for your septic system.
How Can You Tell if Your Septic Tank Needs Pumping?
It's been three years since it was last pumped

Slow draining and flushing (tubs, showers, washing machines, toilets)

Bad odor coming from your toilets, drains, and outdoor septic tank area/drain field

Grass over drain field is brighter than elsewhere (because of wastewater "fertilizer")

Standing water around your tank and drain field areas

Raw sewage backup (get your tank pumped immediately!)
Whittier Septic Tank Pumping Services
In addition to septic tank pumping, we can perform routine septic maintenance and septic repairs when your system has a problem. We may identify a problem that needs fixing when we're pumping your tanks, or you can call us out for an inspection when you're experiencing problems or just want to ensure your system is working properly. Either way, catching septic problems early on and taking care of them promptly will prevent more costly repairs down the line.
Besides the tank, septic systems have lots of components that need to be maintained. These include the septic pump, septic alarms and baffles, pipes, and the drain field. It's important to keep all components of your septic system functioning smoothly to keep the system operating at peak efficiency and avoid things like clogged drain fields and leaking pipes that can contaminate your property with raw sewage.
Whatever the problem is, you can be confident that our team of professional plumbers will be able to identify the cause and get it fixed in a timely manner. From issues with slow draining and flushing to drain field repairs, out septic plumbers have the knowledge and experience to handle it all. We will exhaust all repair options to get your system working again before you have to resort to an expensive replacement.
Proudly Serving Whittier, CA
If you have any questions about our septic services, or any of our other services, please don't hesitate to give us a call!
Choose Elite Plumbing & Hydro-Jetting for Septic Services in Whittier and Beyond
Whether you need septic tank pumping or want to schedule routine septic system maintenance services, you can count on us. We are a full-service residential and commercial plumbing and septic service company with almost two decades of experience in all things sewer and septic. We offer same-day services if you have a septic emergency, or we can schedule a visit at the most convenient time for you.
Contact us today to schedule your septic tank pumping or inspection